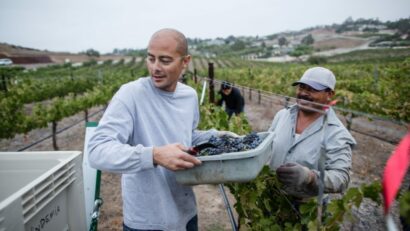 The German government has unveiled its "national strategy" to provide comprehensive assistance and support for common-good-oriented companies. In the future, companies that focus on social and societal goals will find it easier to receive subsidies or loans. Around the world, there are more and more companies that strive for fair supply chains, sustainable production and hiring disadvantaged people. But a strategy, as in Germany, is mostly still missing. 
The German government's "National Strategy for Social Innovation and Public Benefit Enterprises" comprises a total of 70 proposals for improvement. The strategy is a joint initiative of the Ministry of Economics and the Ministry of Education. It aims to make the economy more ecological, sustainable and socially acceptable. This means less environmental pollution, no more human rights violations in supply chains and more occupational safety and fair wages for everyone involved.
This creates "improved access to financial support", invests in the "expansion of the ecosystem", and improves "the legal framework" according to Robert Habeck, Germany's economy minister.
The program provides for the reduction of bureaucratic hurdles for start-ups with a common-good-orientation. In addition, the German Government will establish a central contact point for founders of social enterprises in October. 
Beside the simplified legal framework, the criteria for grants and subsidies will also be changed. For example, goals such as sustainable business and social responsibility will play a greater role in the awarding of the EXIST start-up grant. 
According to the Federal Ministry of Economics and Climate Protection, no changes to the law are necessary for this. As a result, implementation could take place quite quickly.
Common-good-oriented companies ensure that all employees are treated and paid fairly, from the extraction of raw materials to production and delivery. (Photo: Unsplash)
Companies can get loans more easily if they are not exclusively profit-driven
The German government does not make new money or new funding pots available for the strategy. Rather, it wants to open up existing economic development programs to public-benefit companies and make it easier for them to access loans. 
Until now, companies with a common-good-orientation usually had it very difficult to obtain bank loans or economic subsidies. This is because most banks and funders evaluate applications based on their likely economic success rather than the social contribution a company makes to society. A company that has the common good as its goal is therefore of little interest to them and not worthy of support.
What are Common-Good-oriented Companies?
Common-Good-oriented companies are not concerned with absolute profit maximization. Instead, they pursue social goals that benefit society. For example, by ensuring fair and transparent supply and production chains. This would bring fair wages and safe working conditions for all workers involved in a product or service.
In essence, the common good is about respect for human dignity, preservation of the environment, and solidarity with all. From the extraction of raw materials to production and delivery, the aim is to prevent environmentally harmful and unsustainable production, exploitative labor conditions and human rights violations. 
According to the Organization "Economy for Common-Good" there are more than there are over 1,000 companies in 35 countries that are committed to the common good.  
[embedded content]
It is not only about the well-being of all involved, but also about the well-being of society and the environment itself. Thus, in addition to social goals, environmental standards and sustainability goals such as those of the EU (Social Economy Action Plan) or the resolutions of the United Nations and the OECD are to be observed. Läs mer…